Stratasys says latest 3D Systems offer is 'nothing new'
Source: DateTime:2023.10.13 Hits: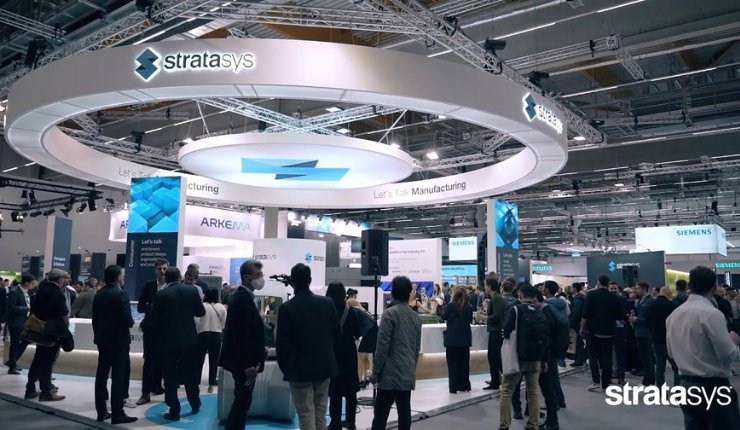 Stratasys has issued a statement in response to a September 13 press release from 3D Systems about the submission of an improved merger offer. The company says that the proposal referenced in 3D Systems September 13 press release, where the company announced the delivery of a signed merger agreement, did not revise any of the terms of the September 6 proposal, which the Stratasys Board had already rejected.

Stratasys says that its Board of Directors reviewed the 3D Systems September 6 proposal and unanimously determined that the revised offer, which Stratasys says is 35% lower than the value implied by 3D Systems July 13 proposal and comprises consideration with a nominal value of 15.26 USD per share, continues to 'significantly undervalue Stratasys' and is not a 'superior proposal' to the Desktop Metal merger agreement.

Stratasys says the merger agreement filed by 3D Systems on September 13 is in 'substantially the same form' as it shared with the Stratasys Board on September 6. Stratasys says its Board's response to the September 6 revised proposal remains unchanged.
Stratasys claims that the September 13 press release from 3D Systems contains a number of 'false and misleading' statements. The company says that contrary to statements made by 3D Systems President and CEO Dr. Jeffrey Graves, that the Stratasys Board was "only interested in the appearance of engagement to appease shareholders", Stratasys conducted a 'thorough due diligence process' spanning two months, with 'hundreds of hours' invested by Stratasys' Board, management, and advisors.

Stratasys says that as previously disclosed, it communicated its concerns regarding the July 13 proposal on August 22, including based on the findings of its due diligence review. The company claims that 3D Systems' September 6 proposal, did not sufficiently address those concerns and did not constitute a superior proposal to the Desktop Metal merger agreement.
Stratasys says that a claim from 3D Systems that the Stratasys Board is 'entrenched' is 'contrary to fact'. The company says that as it reiterated in its September 12 press release, it was 'very clear' with 3D Systems that it was not concerned about the 'specific composition' of a combined company's board, despite Stratasys shareholders' large ownership, but it did insist on an 'appropriate management structure' to ensure the benefits of the merger would be achieved.

The company claims that 3D Systems was unable to address this concern or provide 'any detail' on its plans to ensure that the combined company would have a 'best-in-class' management team.

The Stratasys press release said that the 'entrenchment' was not on the Stratasys side, claiming: "Entrenchment? Perhaps. But not by Stratasys."

Stratasys says that it 'not surprising' that 3D Systems continues to pursue an 'opportunistic' acquisition of Stratasys that is 'larger than its own market cap, revenues, and profits', given significantly 'sub-par' business metrics, deteriorating standalone business outlook and its debt-repayment horizon.

Stratasys says that it believes the July 27 press release from 3D Systems that set a target date of August 4 for completion of merger discussions and the entering of a transaction between the companies was intended to pressure Stratasys to limit its diligence process and enter into a deal before 'underperformance' from 3D Systems became public on August 9 with the release of its 'disappointing' second quarter earnings report.

The company also says it believes the 'gap' between the market caps, revenues and profits will 'continue to widen' over the next few quarters. Stratasys also claims that it has become clear that 3D Systems, in light of a "low margin business portfolio, mismanagement resulting in quarter after quarter of misses, and the deterioration of its business at an accelerating rate given recent customer developments", has no option but to tie itself to a 'stronger business'.

The company says that Nano Dimension had the same goal as 3D Systems, and the Stratasys shareholders 'knew better'.

Stratasys also filed an investor presentation reiterating its reasons for the Board's rejection of the September 6 3D Systems proposal, which can be found here.