Haitian unveils four metal additive manufacturing systems at TCT Asia
Source: DateTime:2023.10.16 Hits: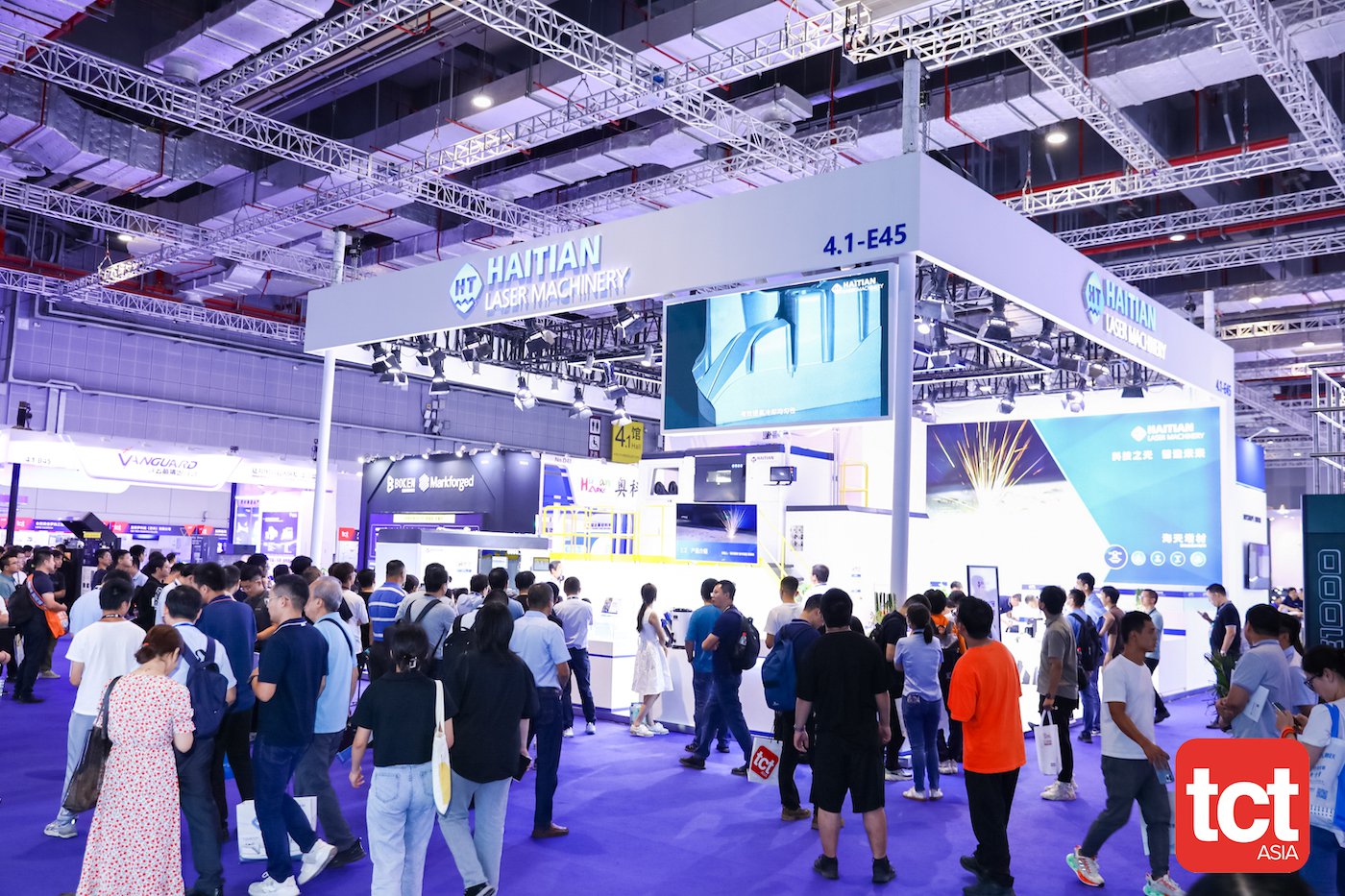 TCT Asia has been the scene of many additive manufacturing (AM) firsts. Whether it's Bright Laser Technologies' BLT-S800 3D printer equipped with a 20-laser capacity or HBD's HBD E1000 metal system and large-format aerospace applications, this year has been no different.

With 285 exhibitors on the show floor in Shanghai, there were new and unexpected 3D printing innovations to be found everywhere. But perhaps the biggest surprises came from Haitian, an unfamiliar name in the 3D printing hardware world, but a giant in industrial manufacturing.

TCT Asia 2023 is the first time the China-based manufacturing leader has featured at an AM-focused show but made its additive ambitions clear with its Haitian Laser Machinery subsidiary and the launch of four metal 3D printers.

Haitian says the technology builds on its 50 years of experience in equipment R&D and manufacturing, particularly its experience in optical machinery. Its Haitian Optical Machinery business, which the machines are being brought to market under, consists of Haitian Additive Technology and Haitian Laser Technology, and provides equipment to sectors such as automotive, aviation, medical, mould manufacturing, heavy industry, rail, IT and communications, and more. According to the company's website, it holds more than 50 patents, including 20 invention patents, and has established joint R&D centres and laser laboratories through strategic collaborations with a number of scientific research institutes in China.
The four 3D printers introduced at TCT Asia are each based on metal laser powder bed fusion technology and were exhibited alongside necessary production equipment, such as powder handling stations, further emphasising what Haitian describes as a mission to provide "one stop technical solutions to improve quality and efficiency."
The entrances of known brands like HP, GE and Nikon into the 3D printing market have each represented significant moments in AM's 30-plus year history, often serving as validation for the promise of 3D printing technology in wider industry. For the plastics space, Haitian International is one of the biggest brands there is. It is one of the largest injection moulding equipment manufacturers in the world and said to have delivered 36,000 machines globally in 2022.

"Haitian - at least in the plastics industry - is the most significant Asian player to enter the Western market in recent years," David Gray, Head of Content at British Plastics & Rubber and Interplas Insights told TCT. "With a significant share of the global market for injection moulding machines, the firm has quickly taken a strong foothold in Europe.

"While Haitian as a brand is far more diversified than many of the European IMM suppliers – with subsidiaries in many complementary industries, from diecasting to drive systems – it seems plausible that the group has taken note of other players who have made the leap from IM to AM in recent years; notably Arburg and KraussMaffei."

Haitian International will be exhibiting at TCT's sister show Interplas, the UK's leading plastics industry event, this September as the show celebrates is 75th anniversary.

In the injection moulding industry, Haitian is known for its reliability and quality, both key themes at this year's TCT Asia as the AM industry continues its drive to production. With its expertise in building industrial equipment, Haitian will certainly be one to watch as the industry continues on this trajectory.