Rayvatek announces aerospace materials breakthrough with SLM Solutions metal 3D printing technology
Source: DateTime:2023.08.16 Hits: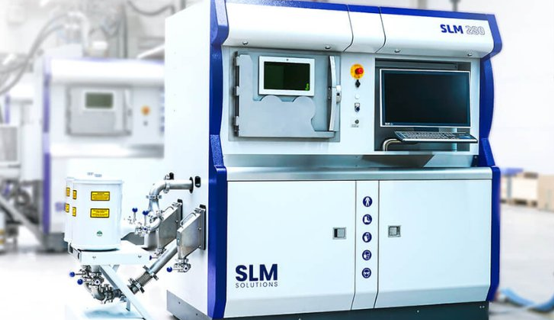 Rayvatek, a metal additive manufacturing technology and service company, has announced "breakthrough" solutions in aerospace materials developed through a collaboration with SLM Solutions. The company says that aerospace continues to be one of the fastest-growing fields for the application of 3D printing globally.
In terms of weight reduction, SLM Solutions' selective laser melting technology can be used to manufacture integral thrust chambers that combine multiple parts into a single part. 3D printed lattice structures and internal cooling channels contribute to improvements in part quality, weight reduction and fuel saving according to the company.
SLM says that its technology is useful for small batch production of complex parts, enabling cost reductions and tool-free production, shortening the development cycle.
Through the use of an SLM 280 3D printer, Rayvatek is able to manufacture injectors of different sizes through a single manufacturing process, accelerating testing and development and enabling more efficient injection of oxidiser into the combustion chamber, which increases thrust power for the launch vehicle.
3D printing also means that flow distributors can be printed in one piece, rather than assembled in multiple pieces, which Rayvatek says helps to achieve the goal of smooth and even distribution. The SLM 280 can also fabricate hollow parts for impellers, reducing the weight and the moment of inertia of the product, improving efficiency and reducing energy consumption.
A Rayvatek spokesperson said: "We are delighted to cooperate with SLM Solutions, a leading metal 3D printing equipment manufacturer. Combining SLM's high-precision printing capabilities with Rayvatek's experience and expertise in the space industry allows us to develop and produce high-quality space components and expand our offerings to a wider range of sectors, including aerospace, maritime transport, electric vehicles, motorcycles, bicycles, heavy machinery and moulds, and energy."