6K Additive & Surgical Metal Recycling to explore end of life treatment of materials used in surgica
Source: DateTime:2023.05.08 Hits: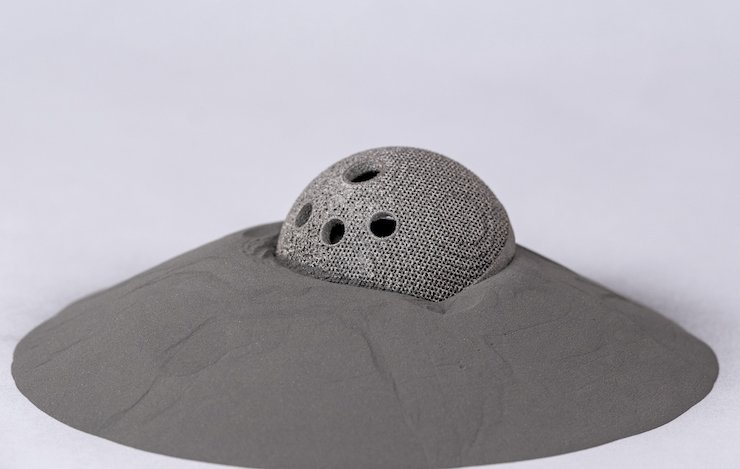 6K Additive has entered into an agreement with Surgical Metal Recycling (SMR) in a bid to transform the way surgical implants are treated at the end of their useful life.

The companies will work together to address the limited options for reclaiming and reusing materials that have previously been used in hip, knee, and shoulder joint replacement surgeries. Typically, reclaimed implants would be processed in an induction furnace, which is said to use a significant amount of energy with a large carbon footprint.

Through the partnership, 6K Additive and Surgical Metal Recycling will focus on implants that have been removed for replacement or post-mortem. The material from these implants, along with swarf and used metal additive manufacturing powder supplied by SMR, will be reprocessed through 6K Additive's UniMelt microwave plasma platform. This will create premium additive manufacturing powder, which the partners hope will be used to 3D print certified implants to fashion a circular and more sustainable supply chain. They will initially focus on titanium (Ti64) materials, before expanding to incorporate cobalt chrome.

"By processing materials with 6K's UniMelt platform, we will be able to produce premium metal powders sustainably from medical sources, greatly improving retention of value," said Peter Pecht, CEO of SMR. "By recycling, re-using and rejuvenating the metals we already have in the country, we can massively reduce the environmental impacts of metal extraction and processing for virgin material thanks to 6K's UniMelt platform."

"Our mission of leading the powder manufacturing market with a sustainable process aligns perfectly with the partnership with SMR," commented 6K Additive President Frank Roberts. "Being able to source feedstock and recycle medical implants is the first innovative step toward our mission. There is a growing population that require medical titanium implants for knees, spine, and hips. This agreement creates a path to recycle these parts and enable new implant production with sustainably sourced feedstock."

Last week, 6K Additive also announced a partnership with Cumberland Additive, which will see it supply its Ni718 metal additive manufacturing powder to the parts manufacturer.