WELKIN Reusable LOX/Kerosene rocket engine manufacturing powered by metal 3D printing from Farsoon
Source: DateTime:2023.02.10 Hits: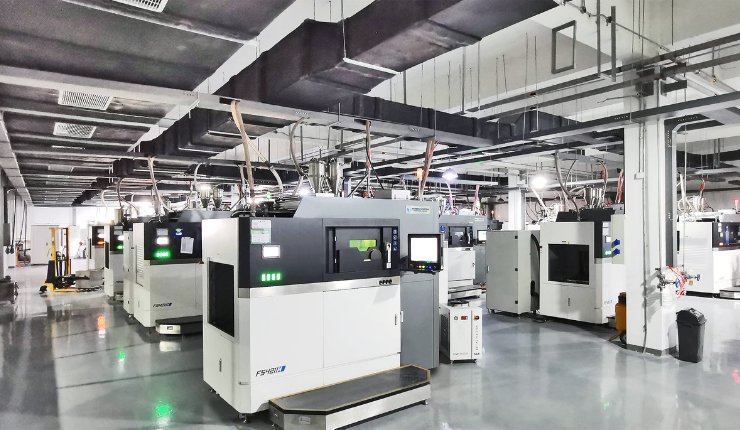 In March 2022, Galactic Energy Space Technology Co. Ltd, (Galactic Energy), a commercial aerospace company based in China, announced the first successful full-system test flight of its WELKIN 50-ton Reusable LOX/Kerosene Engine.

The company claims that this is the highest thrust LOX/kerosene engine in the Chinese commercial aerospace playing field which has officially entered the engineering and manufacturing phase. Key components in the rocket engine, including the turbo pump and the LOX/kerosene main valve housing, are 3D printed by aerospace manufacturing service provider Falcontech using Farsoon's metal laser powder bed fusion technology.

According to the manufacturer, the engine is the first large-thrust liquid rocket Chinese engine which adopts the pintile injection technology. It features variable thrust capability, and the company says it is the 'best' option for vertical recycling of 200-300-ton liquid rockets.

Galactic Energy partnered with Falcontech in July 2019 on this project, with a goal of achieving more than 30 parts of various sizes. All parts are said to be produced and accepted by Galactic Energy in four months. Based on Farsoon's large-frame metal 3D printing solution, Falcontech's engineering team developed multiple sets of customised production processes targeting rocket engine production workflow.

The company claims that the approach of using 3D printing as part of a larger manufacturing process has been a 'true breakthrough' in the development of commercial rocket engines in China.

During the design phase of the turbo pump, the Galactic Energy engineering team compared the efficiency of two models: one designed according to traditional machining process and the other with optimised profile for 3D printing solution. The new design showcased improved production by 5% according to Galactic Energy.

In the design and manufacturing of the turbine disk, the traditional methods would take 20-25 days, whereas when the company has used 3D printing, it took only 3-4 days said the company, which is a shortened manufacturing cycle of 80%.