CRP Technology teams with FLYING-CAM to create 3D printed, functional tail rotor actuators' protecti
Source: DateTime:2023.01.20 Hits: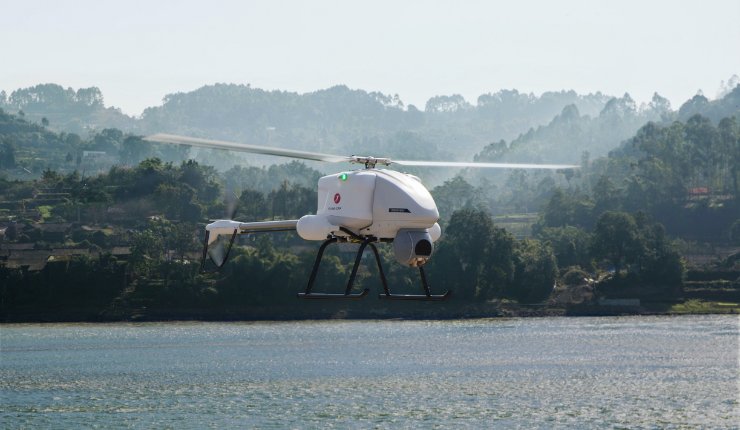 FLYING-CAM, a company specialising in design and manufacturing of unmanned helicopters as well as professional drone filming services, recently unveiled its newest unmanned aircraft system, Discovery, when it celebrated its 30th anniversary.

The Belgium-based company turned to CRP Technology and its additive manufacturing solutions using powder bed fusion (PBF) with fibre-reinforced composite polymers to complete Discovery.

Discovery is a 75kg Maximum Take-Off Weight (MTOW) unmanned single rotor helicopter, and according to a FLYING-CAM press release, is the company's largest and most versatile system with increased endurance features. CRP Technology was involved in creating the tail rotor gear box housing, the main housing attached to the main tail boom.

Emmanuel Previnaire, founder and CEO of FLYING-CAM, said: "With the potential drones offer the civil market, and the interest in Beyond Visual Line of Sight (BVLOS) flights, we felt it was the right time to develop a drone that could not only capture beautiful imagery for movies, television shows and commercials, but that could carry a variety of payloads to collect the necessary data for other industrial applications."

FLYING-CAM says that the aim of the project with CRP was to create a lightweight yet rigid and physical aerodynamic protection for the rail rotor actuators and the GPS antenna of the Discovery.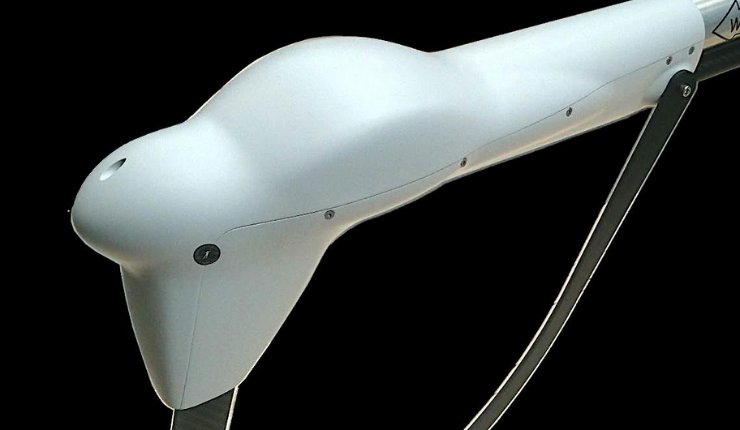 CRP Technology used powder bed fusion, with Windform XT 2.0 as the chosen material, for this project. Windform XT 2.0 is a carbon-filled polyamide-based 3D printing composite and, according to CRP, is particularly suitable in demanding applications for sectors such as motorsports, aerospace and UAV.

The material replaced the previous formula of Windform XT in the Windform TOP-LINE family of materials for PBF created by CRP Technology, which features improvements in mechanical properties such as a +8% increase in tensile strength, a +22% increase in tensile modulus, and a +46% increase in elongation at break.

Previnaire added: "The most innovative aspect in enlisting the 3D printing process and composite materials supplied by CRP Technology, is the free shape design, important for aerodynamic purpose, as well as the ability to create complex wiring channels inside with strong attachment points, in one unique piece.

"Being more specific, PBF process and Windform materials allow the creation of hollow parts with a lot of functional details, such as fixation nuts integration, cable attachment points. This is a very added value that perfectly suited our purposes and standards."

Previnaire also added: "We started collaborating with CRP Technology many years ago, for the realisation of SARAH 3.0, our electric Vertical Take-Off and Landing (VTOL) unmanned aerial system, now replaced by SARAH 4.0. CRP Technology 3D printed the airframe structure, air guide cooling system, tail unit and main battery connection."