TriMech Group's Solid Print3D acquires Swedish 3D printer reseller 3DVerkstan
Source: DateTime:2023.05.22 Hits: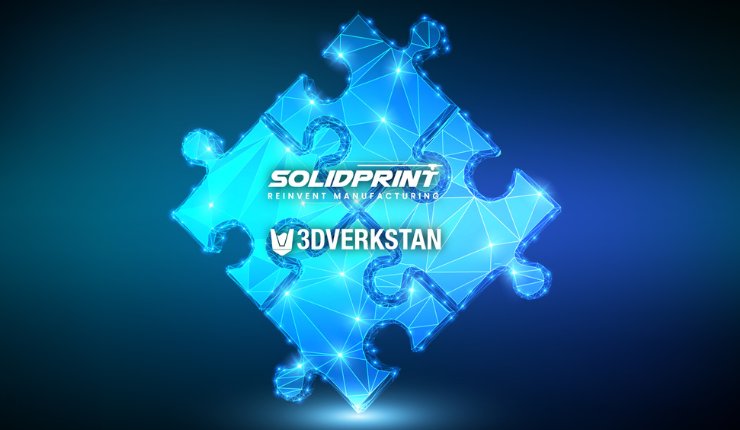 3D printing and 3D scanning specialist Solid Print3D has announced the acquisition of 3DVerkstan, a supplier of 3D printing and solutions based in Stockholm, Sweden, with a subsidiary in Denmark. According to the company, 3DVerkstan Nordic AB has been a 'driving force' for additive manufacturing in Sweden and Scandanavia since 2013.

Solid Print3D is owned by Solid Solutions, which acquired 3DPRINTUK in May 2023, and is part of the TriMech Group. Solid Solutions is one of the largest SolidWorks and CAD resellers, and Solid Print3D supports upwards of 20,000 engineering companies in the UK and Ireland according to the company.

3DVerkstan Nordic AB was placed into administration on April 21 2023. Since then, the estate has been involved in the process of selecting the best-suited buyer of the business. Solid Print3D says it is 'pleased to be able to step in and ensure the continuation of the underlying good business'.

"There are many clear synergies between 3DVerkstan and Solid Print3D, from their incredible team, products, culture to the fantastic leadership – I believe together we can build quickly to deliver positive results, allowing the 3DVerkstan team to continue to deliver the amazing support and service to their customers," said Neil Sewell, Managing Director of SolidPrint3D.

Patrik Rosén, CEO of 3DVerkstan Nordic AB added: "After three very hectic weeks I feel very happy that we together with Lindskog Malström Advokatbyrå have managed to present the values of 3DVerkstan and found an agreement with Solid Print3D who will now take 3DVerkstan into the next phase with a continued growth. I'm looking forward to the next chapter of 3DVerkstan and the positive momentum we'll get with this new ownership where 3DVerkstan will cement and further develop its role as one of the strongest and most appreciated AM-supplier on the Nordic market, now with a solid and strong owner backing us to 100%."