Alloy Enterprises raises $26 million as it prepares to ramp up production of 3D printed aluminium pa
Source: DateTime:2023.05.17 Hits: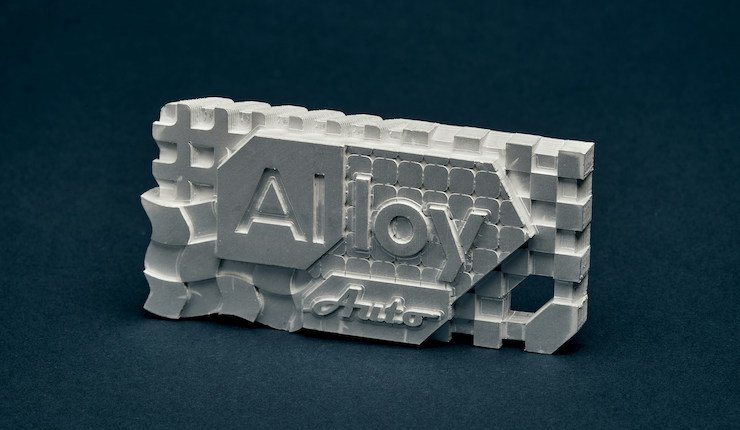 Metal additive manufacturing parts supplier Alloy Enterprises has raised 26 million USD in an oversubscribed Series A funding round.

Led by Piva Capital and drawing contributions from Unless, Flybridge Capital, MassMutual Catalyst Fund, Robert Downey Jr.'s Footprint Coalition (all new investors), Congruent Ventures and Riot Ventures (existing investors), the Series A round brings Alloy Enterprise's total funding raised to 37 million USD.

On the back of this investment, Alloy Enterprises will start delivering production volume parts this summer as it scales its manufacturing capacity, with the company actively working with its customers to evaluate and quality new applications. It will also explore enhancements in automation and software, while continuing to expand its team.

Alloy Enterprises was founded in early 2020 to address the gap between the demand for complex aluminium components and the supply within the United States, a country which has lost a significant number of foundries as manufacturing has been offshored. But demand in sectors such as e-mobility, and a need for materials that can be recycled, has generated an uptick in demand for aluminium materials. The company has thus developed a novel additive manufacturing system that is said to facilitate the high throughput of fully-dense parts that allows its customer base to scale to production volumes.

This process is specially designed for aluminium, but does not use aluminium powder. By using a combination of laser cutting and diffusion bonding, the Alloy Enterprises team says it can produce production volumes with its machines at production volumes cost-effectively while maintaining the advantages of 3D printing, from quick design iteration to digitising inventory. Its novel feedstock is already scaled and produced in 10-ton runs, according to the company.

"We have an incredible team with the ability to continuously solve hard R&D challenges while staying focused on the customer's needs," commented Alloy Enterprises co-founder and CEO Ali Forsyth. "We went from invention to commercial sales in less than two years. With this sizeable fund raise, we've added great partners to the table to help us take Alloy to the next level.

"We've made rapid progress and have garnered Fortune 100 manufacturing customers in three major market verticals: automotive, industrial and heavy equipment. We've proven our manufacturing process and are already qualifying customer production parts. We will use this funding to ramp production capacity, further develop our software suite, and apply next-gen automation. We're open for business and scaling rapidly, including hiring across the board in sales, marketing, applications, software, operations, and manufacturing."

"Alloy is poised to transform key industries at a critical time for companies concerned with building more resilient supply chains and reducing their carbon footprint," added Liz Reynolds, Partner at Unless, and Former Special Assistant to the President for Manufacturing at the National Economic Council. "We are at the beginning of an industrial transformation in which the country is reindustrialising. Alloy's unique technology will help companies accelerate through this transformation."