Book your TCT Asia booth today, grasp Insight, education, innovation and business.
Source:TCT Asia DateTime:2023.02.10 Hits:

Dear Sir/Madam,
We are pleased to announce that TCT Asia will return to Shanghai at the National Convention and Exhibition Centre (NECC) from 12-14 September 2023. Save the date to explore the design-to-manufacturing innovation in China.

TCT Asia attracts key buyers and influencers from multiple industrial and manufacturing sectors, so make sure your sales team are in a position to have conversations with the next generation of customers that will drive your business forward. If you don't speak to them at TCT Asia, your competitors will probably be more than one step ahead of you!
Over 180 exhibitors, 63% of the exhibition space at 2023 is already booked!3D Systems、Siemens、EOS、TRUMPF、Farsoon Technologies、Eplus3D、ZRapid、Optomec、Falcon Tech、BASF Forward AM、Raise3D、UnionTech、Shining 3D、Oerlikon、Polymaker、Artec、IPG、HP、CISRI、 Flashforge 3D、eSUN、Formlabs、Avimetal AM 、Zhejiang TOP 、Vilory、RAYCHAM、China Machinery Insititute of Advanced Materials、HAN'S LASER、Xidimo 3D Printing、Creality 3D、Scantech、Kexcelled、BMF Precision、Anycubic、Sandvik 、Anisoprint、BigRep、Sailner 3D、Arkema、LEHVOSS、Wanhua Chemical. Register for the Early Bird 5% discount before March 15th, 2023.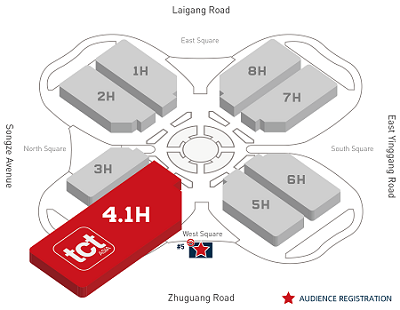 EXHIBITION SPACE PRICING

SPACE ONLY
Standard booth = ¥2,200 CNY/sqm

SHELL SCHEME
Standard booth = ¥2,400 CNY/sqm
5% Early bird discount (Until March 15th, 2023), click here to check the floorplan and contact the TCT Asia team for reservation.

We are very much looking forward to hearing from you!
CONTACT INFORMATION
MS. Eva Tao:
+ 021 6195 3533
Ms. Sylvia Shan:
+ 021 6195 6063
sylvia.shan@vnuexhibitions.com.cn
Ms. Emma Fang:
+ 021 6195 6071
emma.fang@vnuexhibitions.com.cn