TCT Asia 2022 | You are invited to become a speaker @ TCT Asia
Source:TCT ASIA DateTime:2021.11.10 Hits:
The TCT Group, global leader in delivering 3D printing and additive manufacturing intelligence, is calling for speakers for the 7th edition of China's leading AM and 3D printing event, TCT Asia.
TCT Asia 2022 will take place 12th-14th May 2022 at the National Exhibition and Convention Center (Shanghai), Hall 4.1 and will be supported by an extensive conference progamme on 12-13th May.
The TCT Asia Summit, TCT Introducing Stage and Tech Stage are TCT Asia's three content pillars with more than 1,500 delegates attending each year to hear from global AM users such as Airbus, Volkswagen, and Medtronic.
TCT Asia Summit
TCT Asia Summit has always adopted an "application-driven" approach, inviting leading application end users from various industries to share their experiences.
The 2022 Asia Summit will be divided into four industry sub-forums including, Healthcare, Aerospace, Automotive & Industry, and Electronics.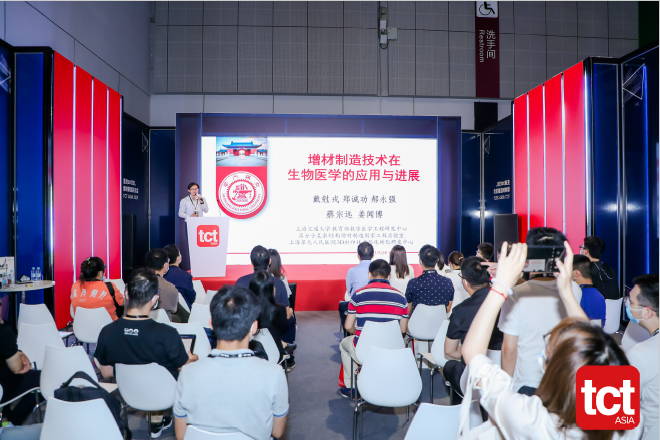 The range of topics (including but not limited to) will cover:
Medical:

biomedicine, medical equipment, cardiovascular, orthopedics, dentistry, materials, etc.

Aerospace:

civil aviation and general aviation, satellite design, carrier rocket technology direction, space exploration, etc.

Automotive & Industry

: process & equipment, high-end equipment, vehicles, maritime, etc.

Electronics

: electronic appliances, small batch manufacturing, Internet of Things (IoT), 5G, etc.
The audience for the TCT Asia Summit largely includes peers in application industries, equipment and material suppliers, investors, relevant government departments and industry media. Organizers invite potential speakers to share their current applications, analyze the advantages and disadvantages of additive manufacturing in the process and highlight current industry challenges. The TCT Asia will provide speakers with an opportunity to engage with an audience of AM professionals to seek better solutions, meet face-to-face with industry peers, and explore possibilities for cooperation.
Tech Stage
The TCT Tech Stage has always been a platform for leading experts from well-known universities and research institutes to share their latest 3D printing. Organizers invite universities, research institutes, government agencies and institutions to present the latest scientific research, analyze industry trends, and explore future developments.
The Tech Stage audience is made up of delegates from universities, vendors, officials from relevant government officials, media, and investors. The Tech Stage is focused on offering an "Industry-University-Research" platform to help speakers to build a bridge between professors, enterprises, institutions and government, obtain financial support, and help you move from front-end scientific research to production as soon as possible.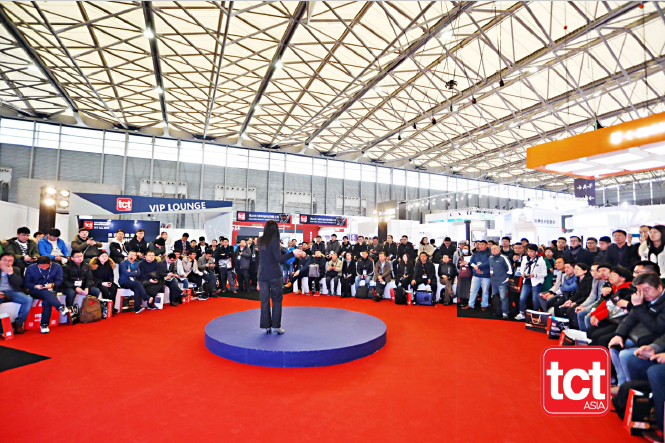 How to apply:
Requirements:
1) Scope: Enterprises and institutions that meet the above scope, that is, enterprises that use 3D printing technology and have been put into use, or enterprises and institutions that are in the early stage of research on related technical topics.
2) Qualifications: The speakers themselves must have at least 5 years of experience in 3D printing applications.
3) Rank: The position of the speaker of the summit needs to be management level or above in the R&D management position; the speaker of the science and technology platform needs the title of (associate) professor or (associate) researcher or above from a university or research institute.
Organizers also warmly welcome TCT exhibitors to recommend their end-users to apply.
Contact us:
If you would like to be a speaker, please contact Ms. Hu:
Phone: +86 021-6195-3542
Email: eileen.hu@vnuexhibitions.com.cn
We will arrange the itinerary for you based on the actual situation, and the organizer will bear the round-trip travel expenses of speakers (non-Shanghai regional) in accordance with TCT Expense Policy.
Application Deadline: December 10th, 2021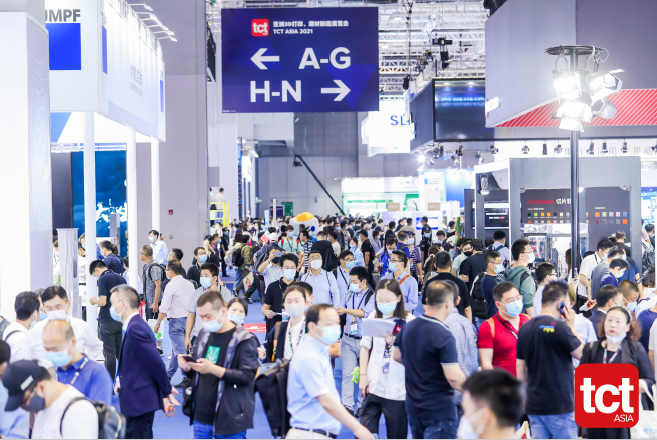 Background
Under the influence of covid-19 pandemic, China's economy quickly recovered after a brief shock. In 2021, the automobile, aerospace and other industries have returned to their pre-epidemic levels, and the national economy has continued to recover steadily. The economic growth in 2021 is expected to be 8%.
After more than 30 years of development, the global additive manufacturing industry is entering a growth phase. It is estimated that by 2025, the global additive manufacturing industry may generate up to US$200-500 billion in economic benefits. In recent years, China has attached great importance to the development of the additive manufacturing industry and regarded it as the development focus of the "Made in China 2025" strategy. From 2015 to 2019, the average annual growth rate of the scale of China's additive manufacturing industry exceeded 30%, nearly 10% higher than the global growth rate. In 2020, the scale of China's 3D printing industry has exceeded 20 billion yuan, and the application of the domestic 3D printing market continues to deepen.
About TCT Asia
Rapid News Publications Ltd, the owner of the TCT Group, has been a leading authority in additive manufacturing, 3D printing, design and engineering technology for 30 years. Organizing or co-organizing exhibitions and forums in the UK, the USA, Germany, Japan, or China, publishing multilingual magazines or electronic magazines in these countries and regions as well.
TCT Asia has been held for the first time in 2015 in Shanghai, China. Today, it has not only become the largest professional exhibition of additive manufacturing technology in Asia, but also the second largest in the world. We are committed to building a platform to share,explore and communicate for speakers. As well as speaking freely on the stage of concurrent events, you can also experience digital wave led by innovative equipment & technology, such as engineering software, inspection & measurement.